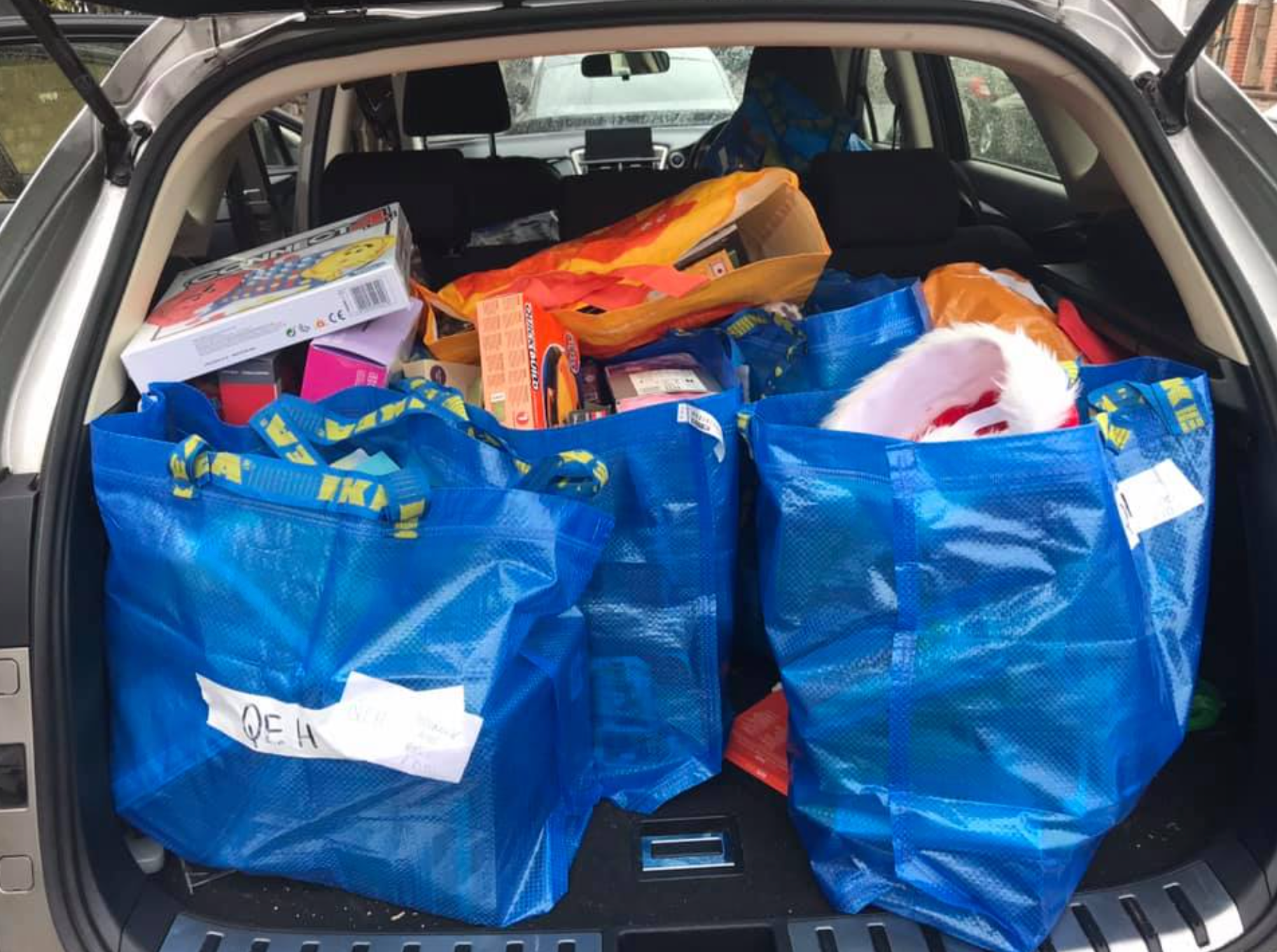 I've been General Manager for 2 and a half years. We've implemented a lot of changes and made huge inroads helping local organisations. Campaigns such as the QEH Children's Ward Christmas Party and the HER Centre Gift Campaign.
During the COVID-19 lock down, myself and a group of volunteers – Sam, Mairi, Robin, Mark, Eve, Holly, Jennie – collected food surplus from local supermarkets and donations of essentials from friends and neighbours and delivered them to vulnerable families through our partnerships with the HER Centre and the Clockhouse Community Centre. And we continue with our Donations Hub, run by volunteers so that the good work can carry on.
I'm so proud of what we have achieved and we couldn't do any of it without our dedicated team of volunteers. I'm privileged to have worked with some amazing people over my time at the centre – Ruth, Kim, Kath, Madalina, Pauline, Caroline, Zara, Melissa, Zoya, Alison and Besa on the ground. Our back office staff are also volunteers – Sibel who organises our marketing, admin and social media and Steve, our book keeper.
They all have given their time for free to help the community and we are really lucky to have them.
Our Board of Directors are also all volunteers – Eve, Ruth, May, Melissa, Claire, Jon, Debbie and Jon– and they are dedicated to providing advice, support and their time to helping The Bridge run and achieve it's goals in serving the community.
I started as a volunteer after the birth of my eldest daughter, in 2012. I was at home, going a bit bonkers, not really knowing anyone in the area and feeling quite anxious and stressed (and quite frankly a bit lonely!) Our Chair of Directors, Eve, who at the time ran the centre, advertised for a volunteer party booker and I jumped at the chance. My background is in Event Management and I wanted something that kept my brain ticking over and got me chatting to other grown ups! I did the role until the birth of my second daughter in 2016. I made friends, I helped the community, I had an outside interest and it looked great on my CV. After a short maternity break, I came back and did the role again. Then in 2018, I took over as General Manager – a 21 hour a week job that balances with my child care and I take home a salary. It's the perfect role for me now that I have my girls.
There are so many benefits to volunteering – if you are looking to return to work, it can boost your CV; it can help with re-training; if you are at home with a small child and you just want some adult company, it's perfect for you; if you're retired but full of energy and want a focus or if you are a student looking to boost experience, it's also ideal. I've made some life long friends and now have the ultimate flexible role that allows me to fulfill my mum duties too.
If you'd like to see how volunteering could help you, please get in touch.
Lucie xx